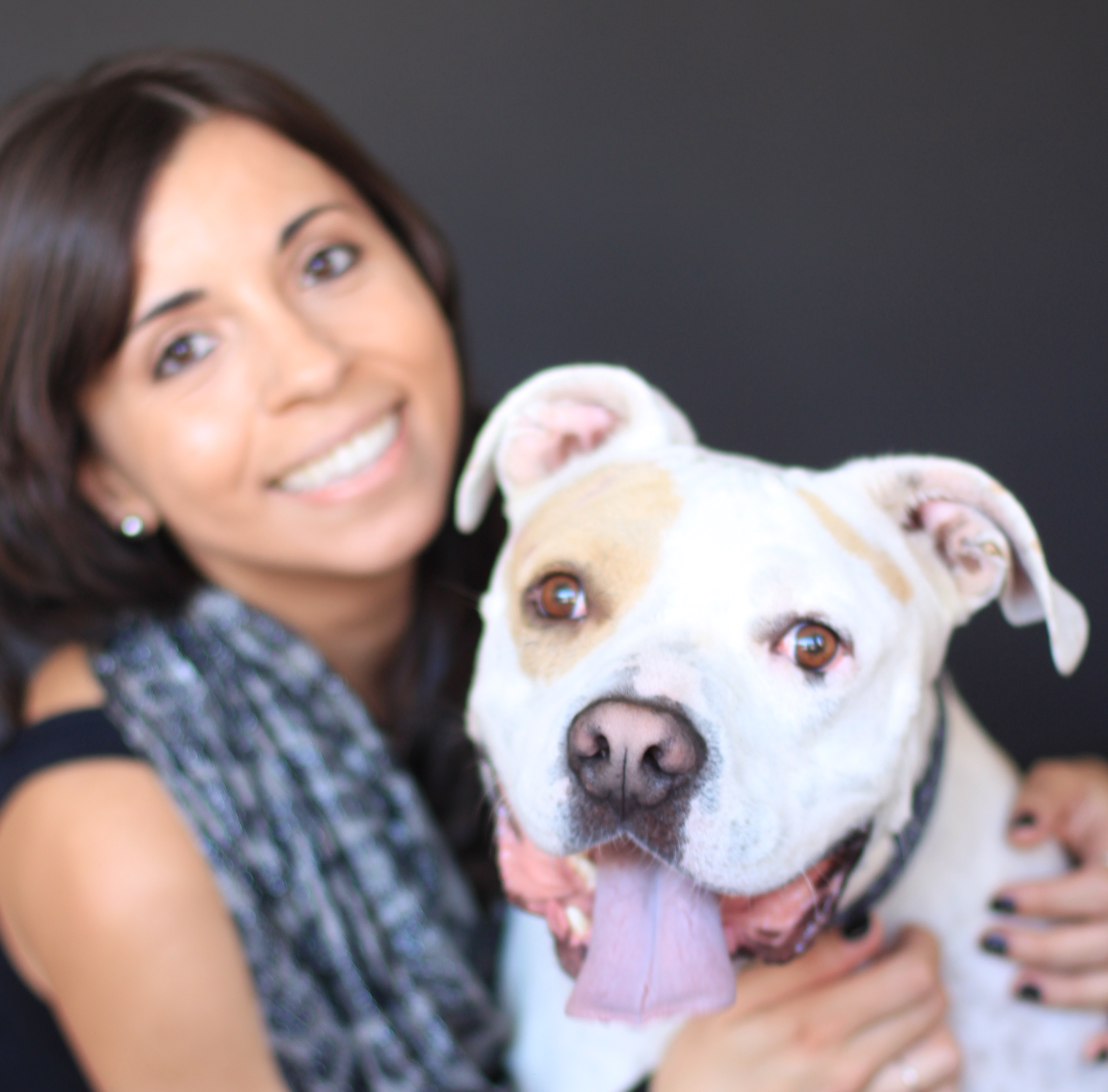 We adopted Wiggles in 2012. His fears grew from being alone, certain sounds to going outside at night, and his anxiety got progressively worse once we moved within range of the Disneyland fireworks. We tried everything from Prozac, essential oils, herbal pills, pheromone products and thunder shirts for a whole year with no success. After doing a lot of research and reading a lot of good things about Dr. Schwartz, I made an appointment. She listened as I explained everything and she explained the reasons why the Prozac was not working.  She prescribed a different medication and recommended different exercises to help and within a few weeks we started to see major improvements. I wish I would have known about Dr. Schwartz back when his anxiety started showing, this way he didn't have to suffer with that constant fear. He is now a confident dog that can be left home alone with no problems, that is something I never thought I could say. Thanks again Dr. Schwartz for bringing back the happy and confident dog I first met.
Jimmy, Carol and Wiggles, Fullerton CA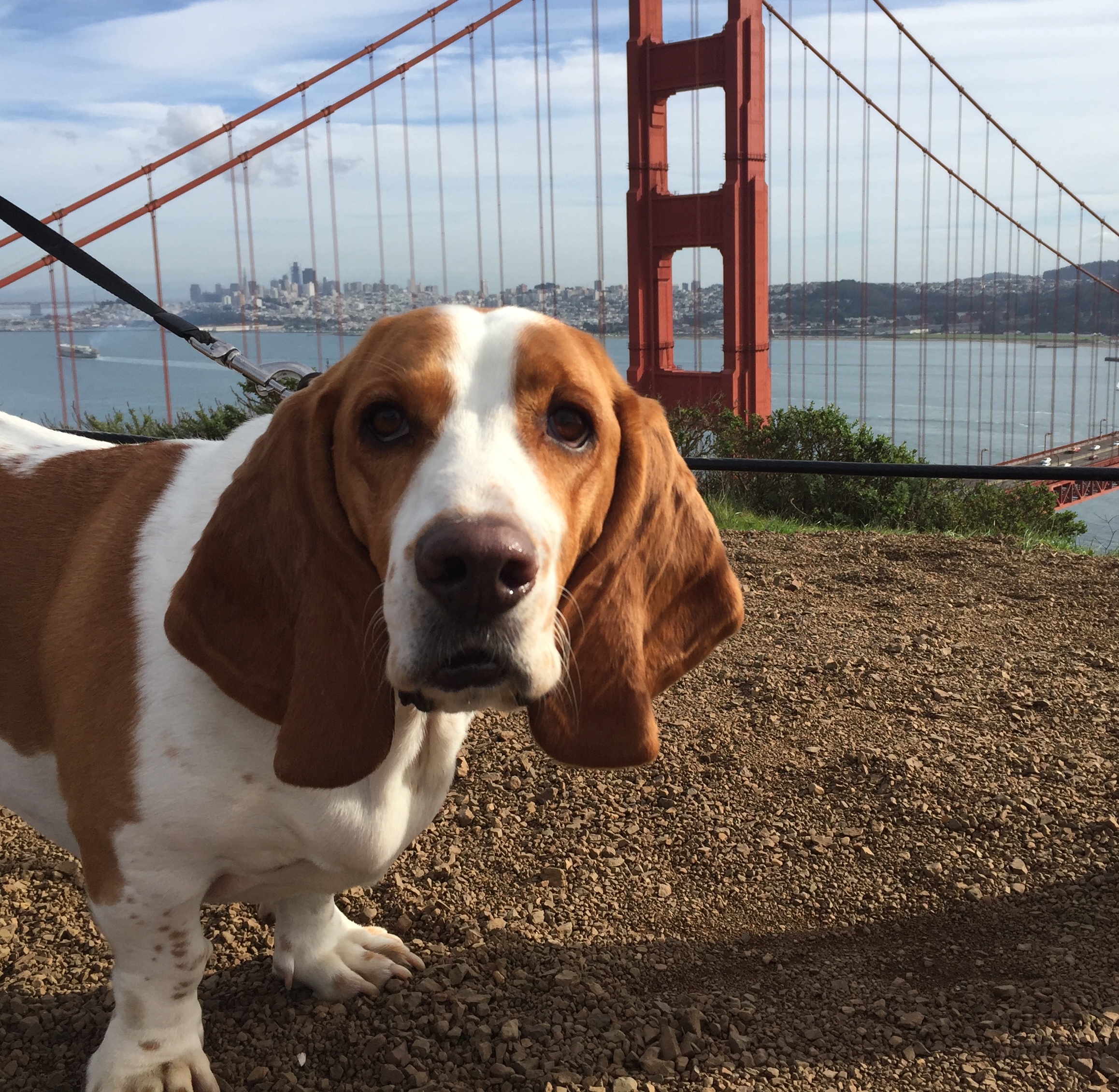 I just want to thank you for helping Biscuit with his behavior. He went from facing several behavioral issues 
to being the best Basset Hound we could ask for. We are so happy that we found you, and now Biscuit is living his best life !  Your professionalism, support, and honest care for Biscuit is greatly appreciated. Thank you!
Mason, Solana Beach CA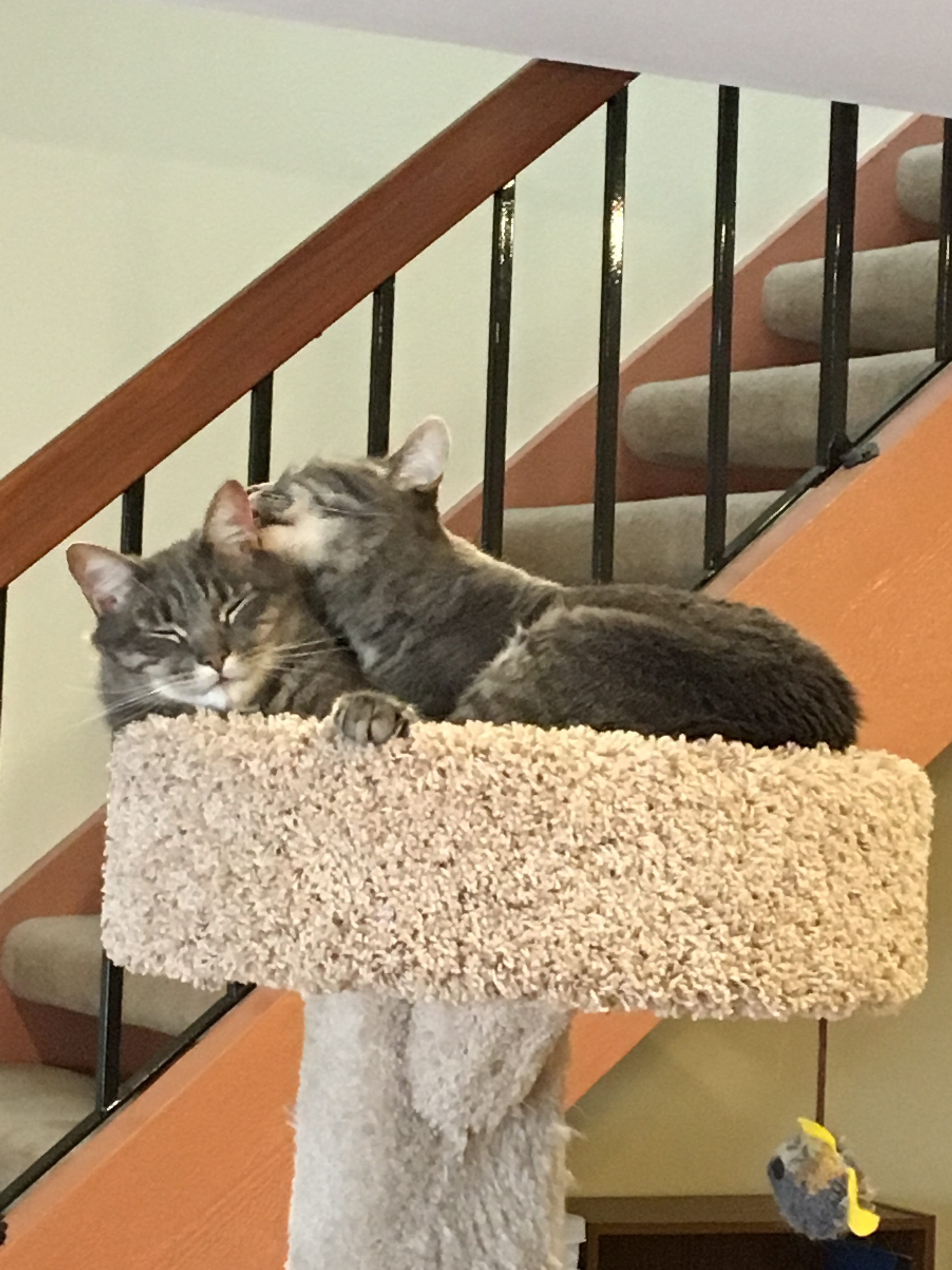 When I first contacted Dr. Schwartz, my cats were having open conflict due to a few incidents of redirected aggression. They are indoor cats, but had been approached at a window from a cat outside. The harmony I had enjoyed in my home was gone. There was hissing, growling and chasing. She helped me understand their behavior and worked out a plan for helping me avoid new conflict as well as create a long term plan for reintroducing my cats. Dr. Schwartz came to my home so the treatment plan was customized specifically for my house, for my cats, and for my relationship with them. My cats are back together, and cuddling together on top of the cat tree. They are friends, playing together and grooming each other. She also helped me plan visits to my regular vet to reduce any conflict from that stressful event. I really appreciate Dr. Schwartz and what she has done for me and my cats. I am so grateful for the services she provides.    Carrie from Orange, CA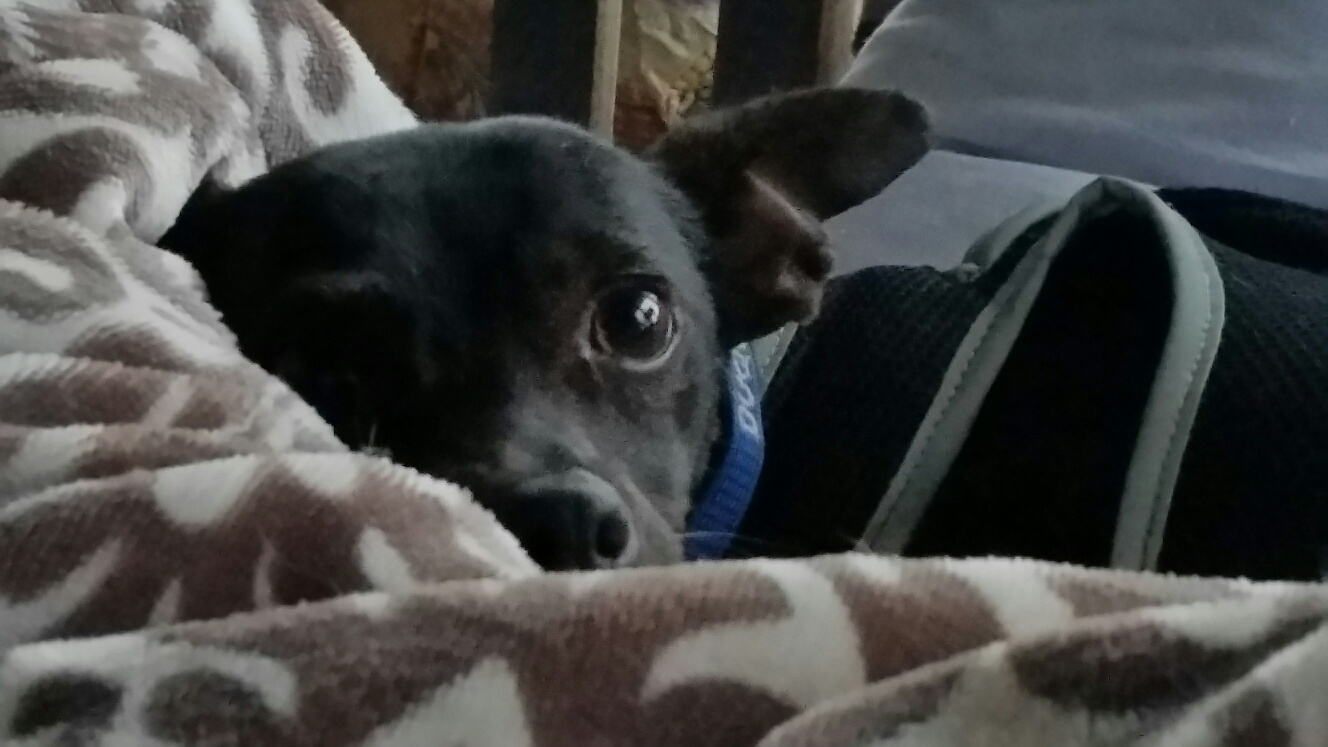 Thank you for helping Gunner become a better canine citizen and best friend! Thank you so much for your expertise, guidance and wisdom. I very much appreciate and respect your expertise, kindness and sense of humor too. Mark appreciates you so much as well, and really feels Gunner has made amazing progress, me too!!!…thanks to your help. All our best. Julie in Laguna Beach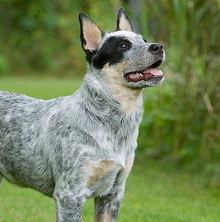 Six month old Blue started acting fearful & stressed not long after we got her. She began barking at my husband, then lunging and nipping/biting his calves. She tried to chase bikes, was afraid of people and our adult kids, and most any noise.  We talked to our vet, and she suggested we see Dr Schwartz. After watching me handle Blue and a thorough discussion, Dr Schwartz's advice worked wonderfully. After a few months, we decided to add medication to help with the more stubborn problems. Dr Schwartz took a close look at drug prices/pharmacies, and helped find the best prices for us.  We tried one drug that didn't work, but another medication went well. Now about a year later, we are excited to be tapering her off meds. She doesn't bark at gardeners, postmaster, workmen, the vacuum, and best of all my husband can walk around the house freely! Blue and my husband are now best buddies and do everything together. Dr Schwartz' care really boosted Blue's self confidence and allowed her to have a higher quality of life. I don't believe we could have helped Blue without the expertise of Dr Schwartz. After our initial consultation, we had phone conferences, numerous emails, and she was always available to answer my questions and console me. I am so grateful we met Dr Schwartz!   Hannah in Rancho Santa Fe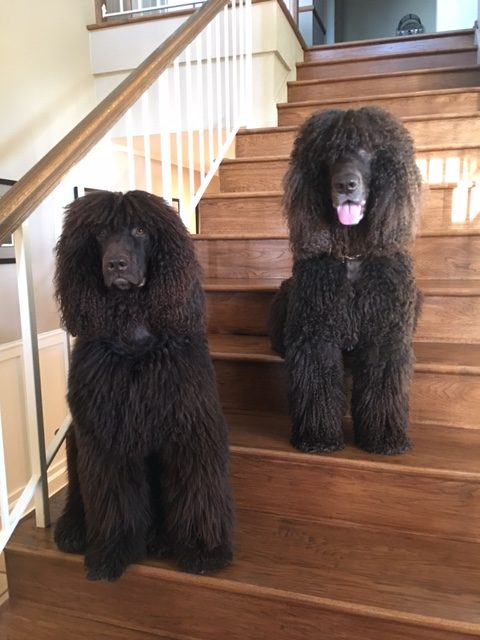 Thank you is just not enough.  My two boys were fighting with each other for months and I am talking about blood and furniture being moved and knocked over.  We went through another trainer with nothing to show for it.  Out of desperation we decided to give it one more try and called Dr. Schwartz.  Not only did she spend the time with us to identify what the issues were but she came up with a plan to fix it and explained it to us so we knew exactly what we had to do andwhy. After just one visit and without medicating them, we knew we wouldn't have to give up either of our beautiful Irish Water Spaniels. They sleep and play together and we're thrilled.
Priscilla in Anaheim Hills
It has only been a few days since our consultation but I'm excited to tell you Comet is already doing so great! Obviously you knew this to be the case but since we started correcting our behavior and getting Comet on a twice a day walk schedule we are seeing a night & day difference! Yesterday we encountered several children darting around playing along with loud music, and several other people making quick movements in very close proximity. Between the new leash hold position, the "leave it" & "heel" commands plus a couple minor tugs on his leash we walked right through the eye of the storm & he was absolutely perfect! I would never have dreamed such minor adjustments could have such amazing results in a matter of days!Thank you so much for your help to get us going in the right direction finally. We are so proud of our boy & the progress we have seen so far.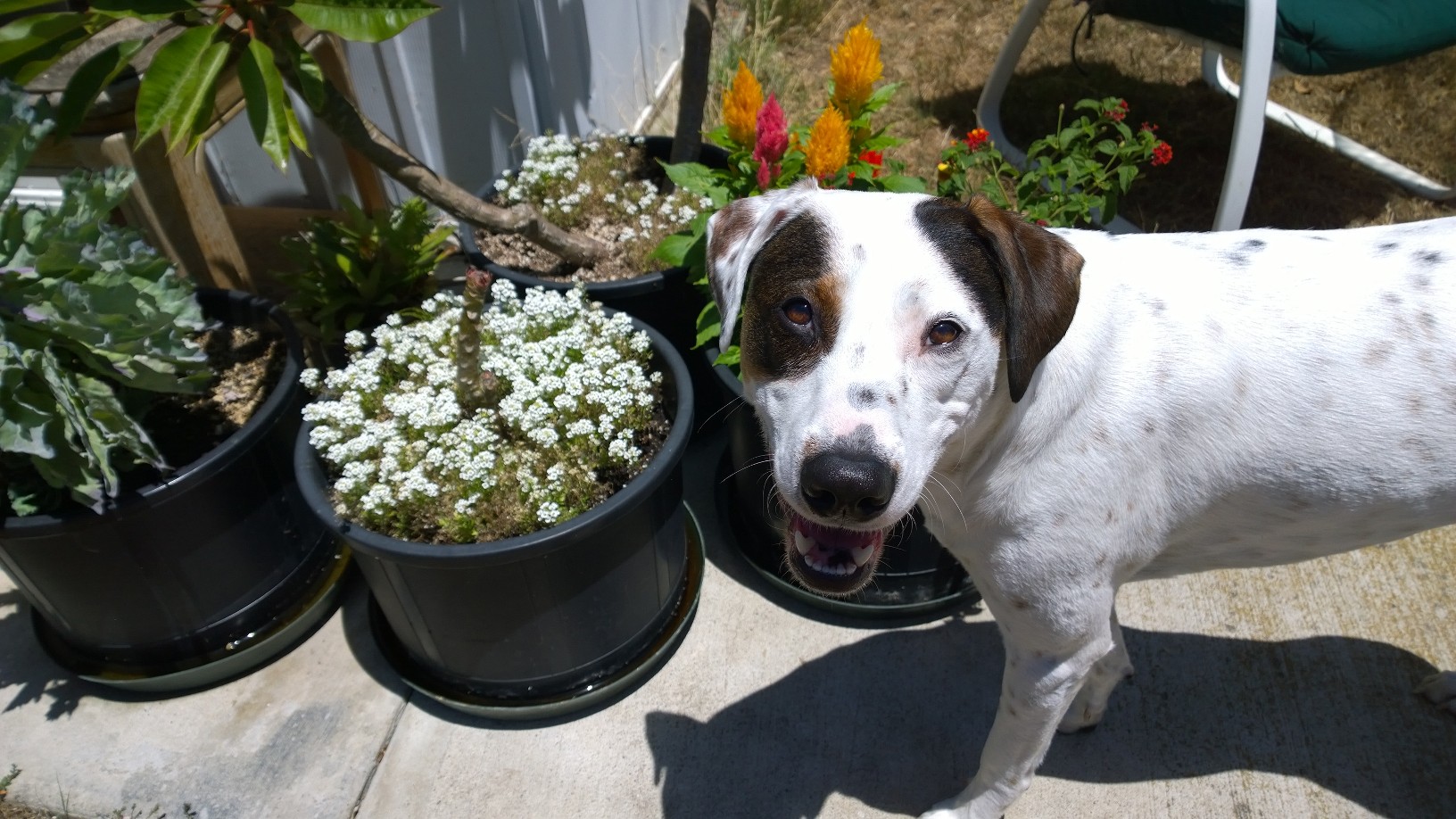 Christine
Costa Mesa, September 2015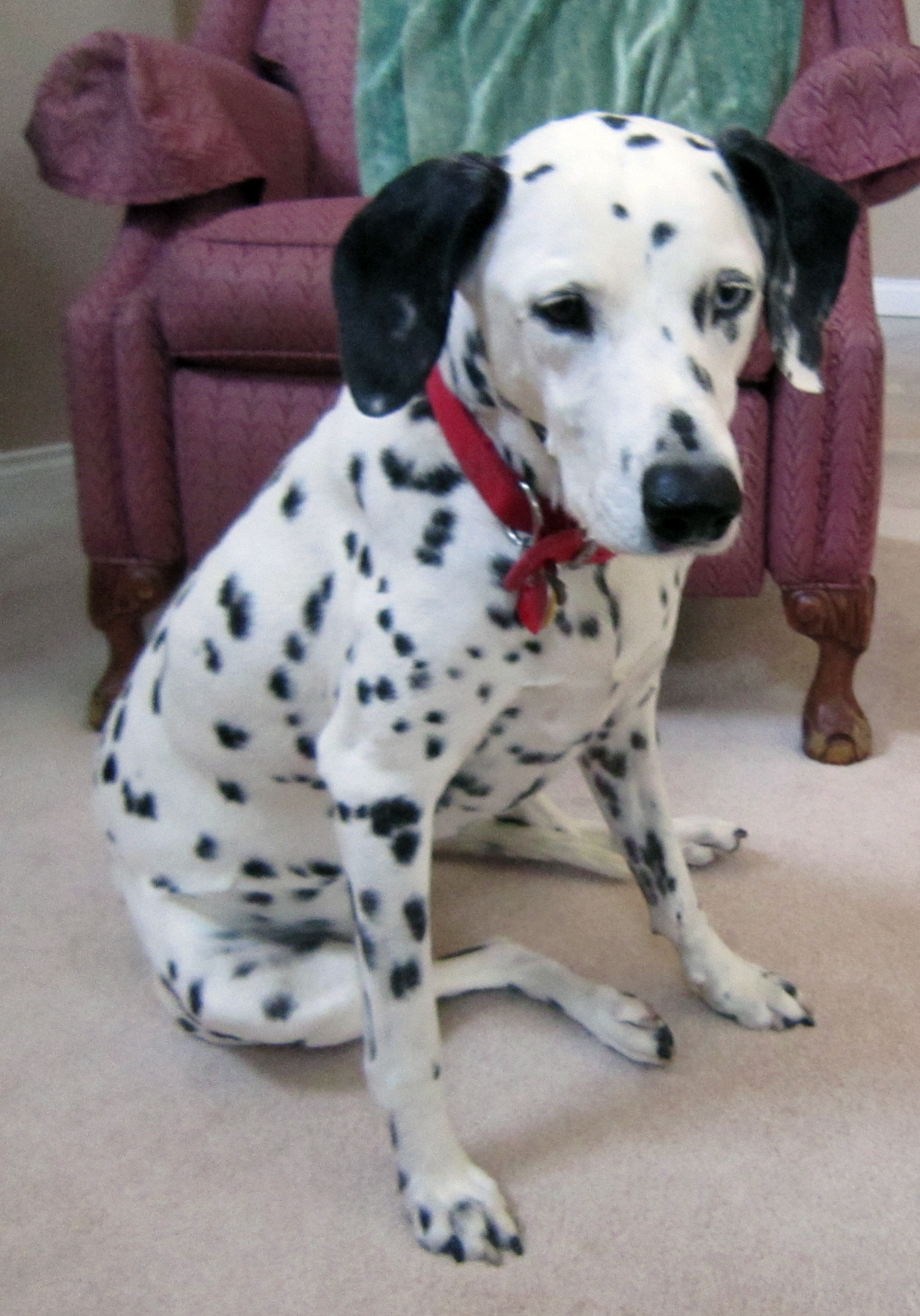 My sweet Dalmatian had some very serious phobias that caused her to be afraid of her food. It started when she had a seizure while eating. After trying many different things I was referred to Dr. Stefanie Schwartz for a consultation. Dr. Schwartz spent almost 3 hours with me and Chelsea to get to the root of the issues. She prescribed medication to alleviate the anxiety and was very thorough in going over ways to help my sweet girl. It took several months to get Chelsea over this phobia but with the help of Dr. Schwartz my girl is free of her fear and enjoying life.
Carol ML, Chino Hills CA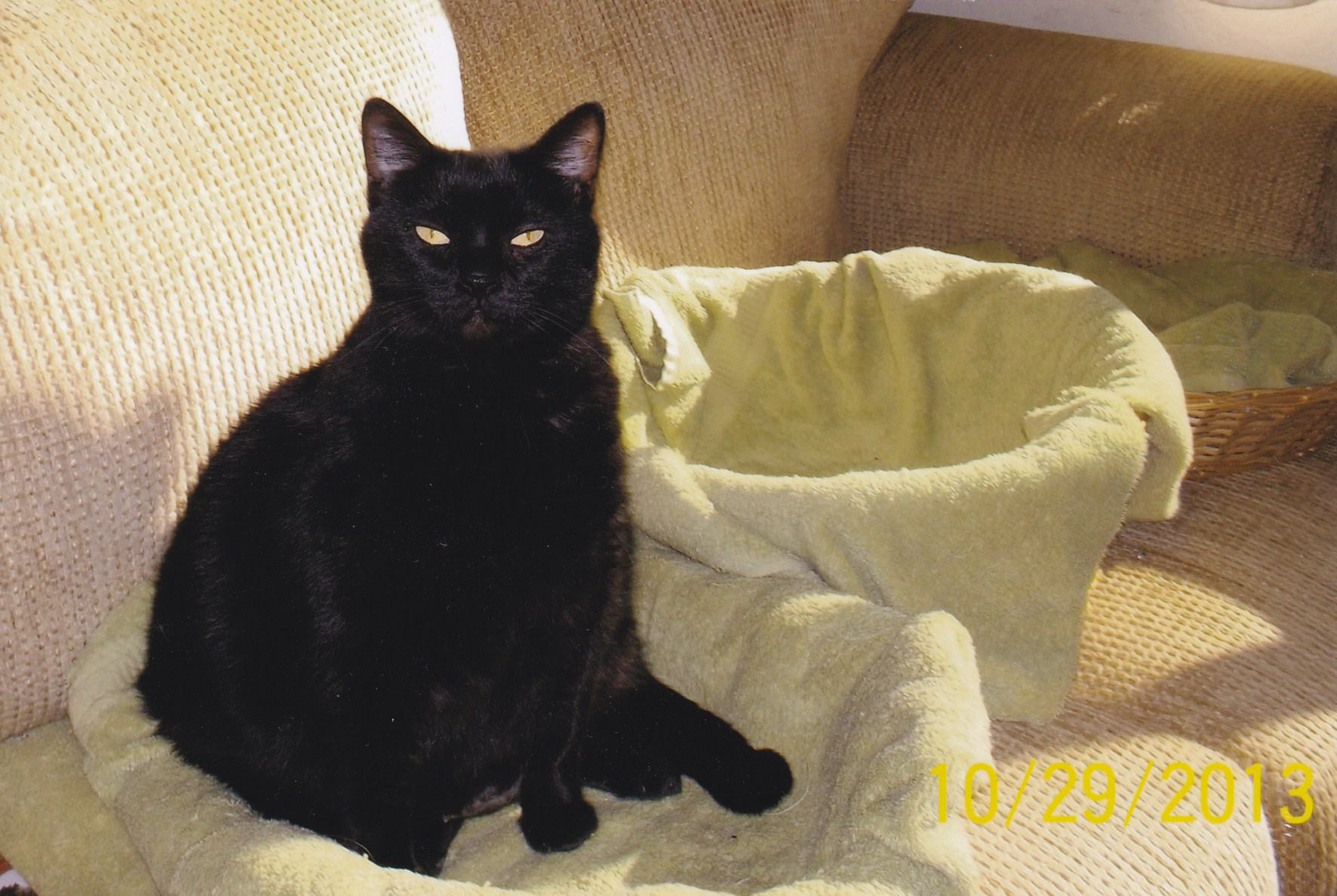 Two years ago, I adopted a cat, Gladys, from the local, pro-humane, shelter where I volunteer. When I brought her home, I did the usual slow, gradual introduction to my other three cats. Much to my surprise, Gladys wanted the other three cats GONE. I was at a loss as to what to do. Then, I heard about Dr. Schwartz. I took Gladys to be evaluated by Dr. Schwartz. She was very thorough and kind. She made a plan which included both behavior training and medication.   I am now very happy, and relieved, to say that all four of my cats get along great. It is really heart-warming to see all four of them stalking (in a group), through the window, a bird, lizard, or other creature, all the while "hiding" and getting ready to pounce. Thanks to Dr. Schwartz, you wouldn't think there had ever been a problem.
Geri J, Mission Viejo CA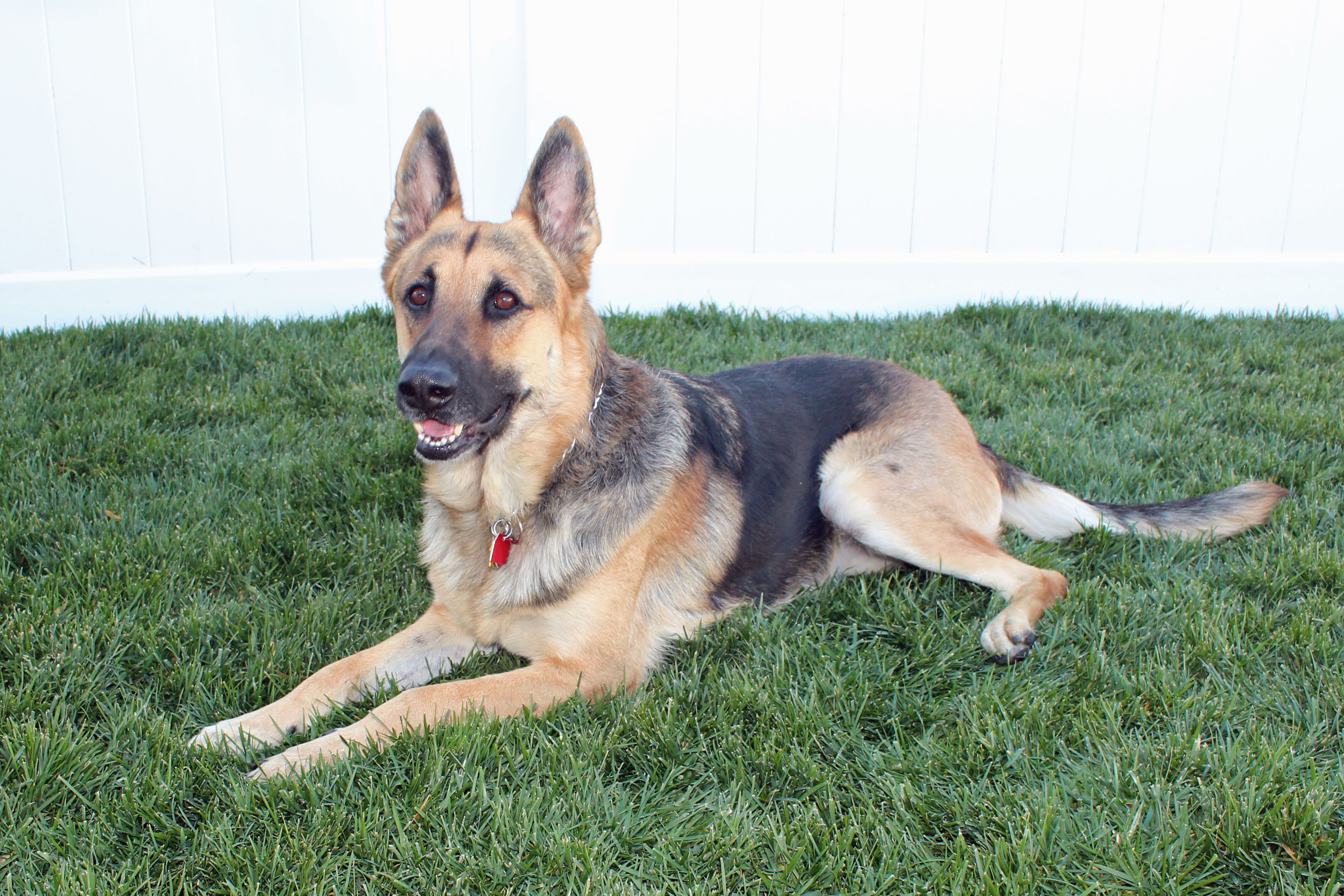 When I contacted Dr. Schwartz in March of 2013 I had tried many things to cure my dog Simon of his anxiety and compulsive disorder. He liked to pace around anything he could find, and spin around and chase his tail. Simon was very unhappy and I was very frustrated. At my first appointment, Dr. Schwartz listened to all my concerns and carefully asked me a lot of questions to come up with an initial plan to help Simon. She then helped me modify the initial plan to help Simon keep progressing. After perfecting the right medication and correct dosage and altering my daily routine, Simon is a completely different dog. He is a happy dog and I am a happy owner. I now have the dog I knew Simon could be. A big thank you goes to Dr. Schwartz! She is an amazing doctor and person! She was very patient in dealing with all my questions and emails. She truly cares about her patients. I highly recommend Dr. Schwartz to anyone who needs help improving the life of their pet.  Thanks again Dr. Schwartz! I am very grateful for all that you have done for Simon and myself.
Paul B, Menifee CA
November 23, 2013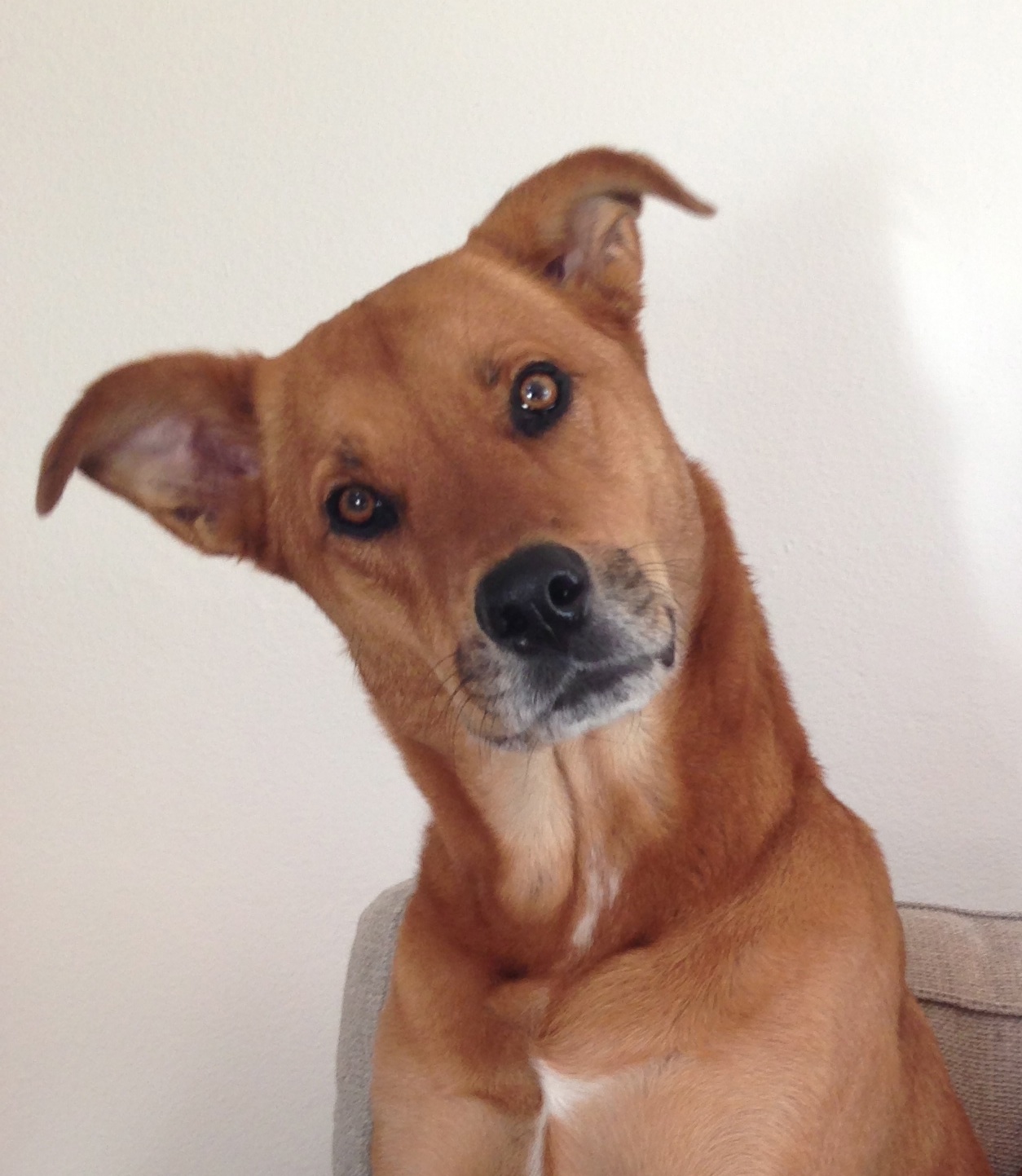 I was referred to Dr. Schwartz by my vet to address some issues that my dog Dolly was having with panic attacks/anxiety and territorial aggression.  Dr. Schwartz not only prescribed an anti-anxiety medication but gave me many different training techniques to use in stressful situations to supplement the medication.  With every visit to Dr. Schwartz we could see leaps of improvement in Dolly…she went from hiding by my side in our first office visit to falling asleep near Dr. Schwartz' feet during our last visit! Dolly's anxiety issues have subsided 100% and she rarely has issues with aggression, in fact, she has a new brother named Murphy (with the help of Dr. Schwartz)!  I really can't express my gratitude to Dr. Schwartz, she really has helped turn a stressed out Dolly into the happy, loving dog she deserves to be. If you are really serious about changing your life and your pet's for the better, please go see Dr. Schwartz!
Breanne B,
La Jolla, September 23, 2014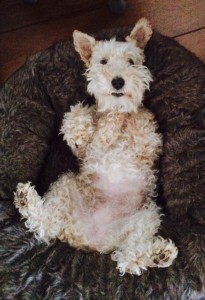 Lexi is a 7-year-old Lakeland Terrier I adopted at age 2 from a breeder who had opted not to show her. She is a high-spirited, friendly, loving dog, but a few months ago she suddenly began having episodes where she became highly agitated, leaping repeatedly at doors and gates, completely manic and panting heavily. At these times she was unresponsive to any commands and could not be calmed or soothed until, after hours of close confinement, the behavior gradually ceased, leaving her quite exhausted. Initial medication with tranquilizers was ineffective. She received a battery of tests, including an MRI, all of which showed no medical or neurological cause. A veterinary neurologist recommended Dr. Schwartz, who suggested that Lexi's behavior might be the result of seizures. After consultation with the neurologist, Lexi was put on a regular program combining phenobarbital and alprazolam, which has totally restored Lexi's playful, loving and obedient nature (well, she IS still a terrier) with no noticeable side effects. Dr. Schwartz' astute diagnosis brought my dog back!
Brian M.. San Clemente, CA
October 6, 2014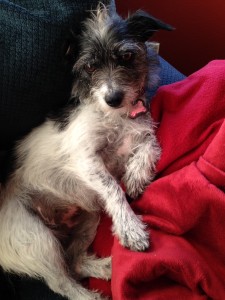 Dear Dr. Stefanie, we both want to thank you for helping our little rescue dog, Gizella. When we adopted her we did not know she had been abused and was an anxious and fear biter. With your guidance and support she has improved tremendously in a very short time. She is almost perfect. We feel very lucky our vet referred us to you. Thank you for helping us save a life. We highly recommend you.
Thank you again, Judy, Gizella and our family
Newport Beach, October 7, 2014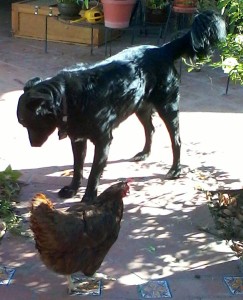 Molly has improved so much under Dr. Schwartz's care; we are so much happier. Molly is even relaxed around my pet chickens, protecting them when necessary! I have finally bonded with my dog and every day with her is a joy, thanks to her treatment.
Christina G.
Riverside, November 24, 2014