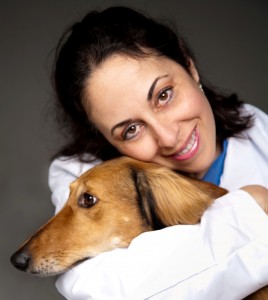 DR. STEFANIE SCHWARTZ is a board-certified Veterinary Behaviorist. A veterinarian and veterinary behavior specialist for over twenty years, pet behavior expert Dr. Stefanie Schwartz offers guidance and support to bewildered, frustrated & heartbroken pet owners. She is a member of the American College of Veterinary Behaviorists.
This web site is the ultimate source for solutions to your Pet Behavior Problems! Whether your misbehaving pet is a dog or cat, ferret or pig, bird or rabbit (and just about anything else!) you will find answers to your questions as well as comfort in the discovery that you are not alone.
Veterinary medicine, like human medicine, is becoming increasingly specialized. Veterinary behavior is the equivalent of psychiatry, and goes far beyond basic obedience training. Medical problems almost always have behavioral consequences; however, not every behavior change is due to a medical illness.  Think of Dr. Schwartz as a "Pet Shrink" or a pet psychiatrist, but please DO think of her if your pet has a behavior problem!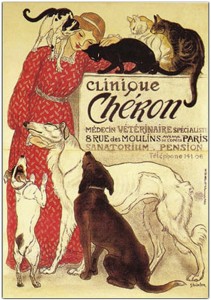 Clinic consults are offered in Southern California (Orange County & San Diego County).
Discount of $50 on the first visit is our gift in support of pet owners who belong to Military Families or Single Parent Families, or are Seniors over 65 years old.
Telephone consults are a great option for all residents of California, Maryland, Massachusetts and New York states!
House calls are available in Orange County; this option may be offered outside of the OC.
Visit the Behavior Consults page for more details about arranging help for your pet.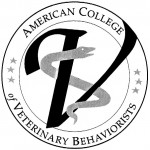 Most pet owners have, at one time or another, been confronted with a pet who has behaved less than desirably in some way. This can lead to feelings of frustration with a dog or cat who is not reliably house trained, anger at a destructive pet, or anxiety because of an aggressive pet. One of Dr. Schwartz's goals is to resolve pet behavioral problems before your tolerance and love are lost.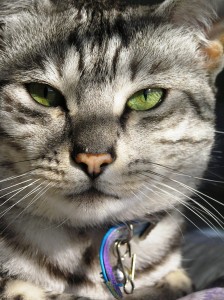 Pet behavior problems are the most important reasons for the abandonment and euthanasia of otherwise healthy animals at shelters across North America. Tragically, the great majority of these problems could have been either corrected or avoided with appropriate information and timely intervention. By informing pet owners of how to prevent or resolve behavior problems in pets, Dr. Schwartz hopes to preserve not only the life of many lovable and loving creatures, but also the bond that exists between pets and their owners.
All pets deserve and require their basic needs to be met; it is also essential for their caregivers to provide clear and consistent direction toward desirable behavior. We need to "civilize" the nonhuman animals who share our homes and are such an intimate part of our lives.  Happy and healthy pets will, in turn, enrich our existence, offering companionship, entertainment, and a more profound understanding of what we are all here for – to love.
It often happens that a man is more humanely related
to a cat or dog than to any human being.
Henry David Thoreau