This is a collection of links to other sites on the Internet that might be interesting to you.  Enjoy!
MEDIA LINKS
PET LIFE RADIO PODCAST #3  Dr. Bernadine Cruz interviews Dr. Schwartz about living with pets!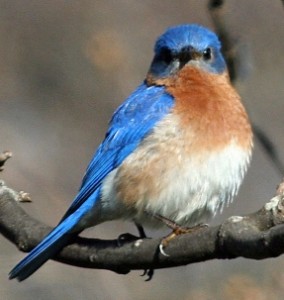 DR. SCHWARTZ ON PETLIFE RADIO Listen to a podcast interview of Dr. Stefanie Schwartz about dog behavior with radio host Dr. Bernadine Cruz
DR. SCHWARTZ ON PETLIFE RADIO Hear a podcast interview about cat behavior with radio host Dr. Bernadine Cruz
ABC NEWS INTERVIEW Read Dr. Schwartz's comments in an interview with ABC News Web Correspondent Christina Capatides
SAN DIEGO PETS MAGAZINE ARTICLES Read all back issues of "Behavior Bytes" column by Dr. Schwartz
SAN DIEGO PETS MAGAZINE ONLINE! Visit San Diego's fastest growing resource for pets and their people
InMotion Web Hosting If you are thinking of building your own web site or are looking for a web host and great tech support, visit InMotion, host to pet behavior.org. Great loading speed, terrific tools and a wonderful team every step of the way.
American Bird Conservancy Concerned about the impact of cats on birds & other wildlife in your local park or community? We sure hope so!!! If you have a cat that hunts or know someone who does, please visit this important link.
ARM & HAMMER Dr. Stefanie Schwartz was national spokesperson for Arm & Hammer's introduction of their mulit-cat strength cat litter in 2005.
World Wide Feline Directory An impressive international directory for all things feline, including breeders of exotic cats and much more!
Happy Household Pet Cat Club The Happy Household Pet Cat Club was organized in Sacramento, California in 1968 and has now grown into an international organization of over 700 members! Their primary objective is to promote the welfare of cats with education. Visit them today!
I Love Cats! Extensive cat site includes breed info. and links to all kinds of cat-related sites (including Dr. Cookie®'s, of course!).
The Infinite Cat Project The Infinite Cat Project is a very unique and entertaining user-driven web site featuring cats watching cats watching cats. Everyone is invited to join in!
Max's House Complete Feline Health Care & More: "Everything your cat wants to know"
Kitten Rescue A non-profit organization located in the Los Angeles area, devoted to rescuing needy kittens and cats.
Purrsonal Touch Visit this cat site for kitty accessories to help your cat live like royalty!
Cat Fanciers Cat breed info, bookstore, feline health, breed rescue & shelters, an international network for cat lovers!
Meowhoo! The all-inclusive directory of businesses and websites geared specifically towards cat owners.
Purrfections The Cat-alog for Feline Fanciers,
Katsation! Himalayan/Persian Catteries, Kittentips, Bookstore, Postcards.
Crayzee for Tonks Tonkinese cats have stunning aqua eyes and were derived from crossbreeding Siamese & Burmese cats.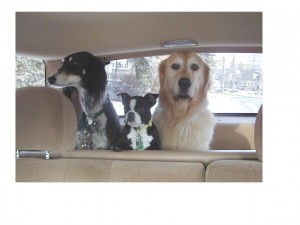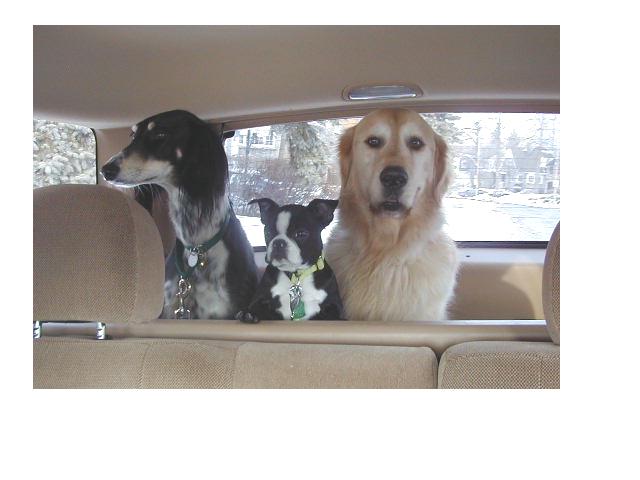 DOG LINKS
Doggone Safe A non-profit organization dedicated to Dog Bite Prevention.
San Diego Happy Dogs!  A great new resource for everything doggy in San Diego
Wagdazzle  Pawsitive Insights for Everything Canine, including archives of Dr. Schwartz's monthly blog on dog behavior.
Tamarisk Salukis  Devoted breeder and rescuer of the majestic Saluki (Dr. Schwartz's heart dog)
Doberman Rescue Visit this site & fall in love with a Dobie angel in need of a loving home!
German Wirehaired Pointer Club of America The German Wirehaired Pointer Club of America, breeders list, breed rescue and much more!
Irish Setter Club of America Visit the Irish Setter Club of America and learn more about this lovely dog.
Domino Chow Chows Find out about these furry friends with blue black tongues; breeder in Long Island, NY,
Samoyed Club of America Home of the Samoyed Club of America, Rescue and Referral; Beautiful dogs with smiling faces…
Bernese Mountain Club The source for information on Bernese Mountain Dogs, the most lovable tricolor giants.
PugSpeak Pug greeting cards & Pug links.
Kerry Blue Terrier Club The official website of the US Kerry Blue Terrier Club.
Bird Dog & Retriever News Online magazine for Pointers & Retrievers.
Doggiedoor Doggie doors & accessories; please make sure that your unsupervised dog is safe from predators such as coyotes…
Dog Tags Military ID Dog Tags, pet tags, luggage and key tags for every purpose.
A1-Dogs Great gifts for dog lovers.
Doggone Crazy A fun family board game to teach dog safety.
Stefanie Schwartz | Create Your Badge

PET SHELTERS & RESCUES
Sterling Animal Shelter Beautiful pets who are just 'in between homes' and in need of a home like yours can be found at this Massachusetts shelter.
Austin Rescue Shelter Group Resources for Rescue Groups, Adopters, and Pet Owners based in Austin, Texas.
German Shepherd Rescue/Houston Support this Houston shelter's work to rescue, foster, and place Shepherds.
Niagara Falls Humane Society Support your local pet shelter in Niagara Falls (well, not in the Falls, near the Falls)!
Union County Humane Society Adopt a pet from this shelter in Marysville, Ohio.
Humane Society of Delaware County A non profit  pet shelter in Delaware, Ohio.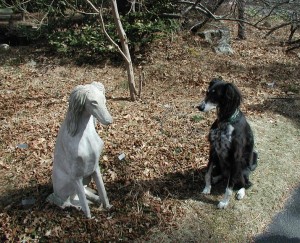 PET MEMORIALS & AFTERCARE
Peaceful Pets Aquamation  Peaceful Pets Aquamation offers a gentler alternative to cremation. It is 100% green, and provides the most personalized and dignified aftercare for your family pet.
Pets We Loved Handcrafted pet bereavement products and tributes to the pets you loved.
Paws2Heaven Pet urns and memorials that help you to heal and honor the memory of your pet.
Ashes in Stone Cast stone statuary and urns.
Angel Ashes Variety of pet urns including traditional wood urns, angel figurines, and urns designed to look like books.
ALL KINDS OF LINKS
Pets R People 2   Visit this online store at Zazzle for fun pet items. Great for gifts or to celebrate your own furry friend!
American College of Veterinary Behaviorists Visit the ACVB web site to find a board certified veterinary behaviorist in your area for a valuable opinion and results that can't be matched by dog or cat trainers. Self proclaimed experts with no credentials can make things worse for you and your pet.
The Veterinary Neurology Center in Tustin, CA is home to a team of gifted healers headed by Dr. Stephen Hanson.
California Veterinary Specialists This is a veterinary emergency and specialty referral center in Carlsbad, CA. We are recognized for oncology, radiation oncology, surgery, imaging (radiology, CT scan, MRI, ultrasound) and emergency/critical care. Dr. Stefanie Schwartz is the veterinary behaviorist here!
Lost & Found Free Internet directory listings for Lost & Found animals and items worldwide.
Fine Pet ID Tags Custom engraved pet ID tags for your lovely pet.
Veterinary Centers of America VCA is a national corporation of over 525 veterinary hospitals.
Pets Unlimited Find a pet, breeder, veterinarian, pet store, product or service in the world's large pet & animal service directory!
My Pet Outlet Huge selection of pet supplies for dogs, cats, small pets and every aspect of your pet's life.
Groomers Connection Interested in a career in pet grooming?
Pet Street Mall Pet supplies, dog toys and cat supplies.
InsideOut Designs Etan Rozin User Interface Design. He is amazing.
HORSE LINKS
River Valley Arabians Arabian Horses For Sale, including Arabian Stallions, Mares and Foals from Champion bloodlines.
PET ART
Pet Portraits by Betty Pet portrait paintings, plaques and signs of house pets and horses done from photos.
 "It should not be believed that all beings exist for the sake of the existence of man. On the contrary, all the other beings too have been intended for their own sakes and not for the sake of anything else."
Maimonides