MEDIA LINKS
INTERVIEW – THE HONEST KITCHEN 
PET LIFE RADIO PODCAST #3  Dr. Bernadine Cruz interviews Dr. Schwartz about living with pets!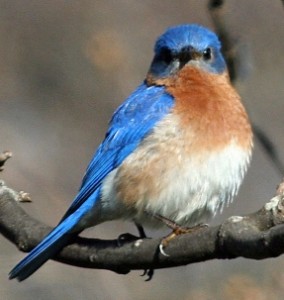 DR. SCHWARTZ ON PETLIFE RADIO Listen to a podcast interview of Dr. Stefanie Schwartz about dog behavior with radio host Dr. Bernadine Cruz
DR. SCHWARTZ ON PETLIFE RADIO Hear a podcast interview about cat behavior with radio host Dr. Bernadine Cruz
ABC NEWS INTERVIEW Read Dr. Schwartz's comments in an interview with ABC News Web Correspondent Christina Capatides
SAN DIEGO PETS MAGAZINE ARTICLES Read all back issues of "Behavior Bytes" column by Dr. Schwartz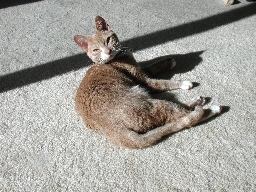 Pets R People 2   Visit this online store at Zazzle for fun pet items. Great for gifts or to celebrate your own furry friend!
American College of Veterinary Behaviorists     Visit the ACVB web site to find a board certified veterinary behaviorist in your area for a valuable opinion and results that can't be matched by dog or cat trainers. 
Pets
http://www.SaveACat.org      Alley Cat Rescue ACR's programs help educate the public about the care & treatment of cats & kittens, assist with spay & neuter and pet adoption, teach humane methods of population control, and help stop the spread of zoonotic diseases.
http://www.AlleyCat.org       Alley Cat Allies Inc Every 15 seconds a healthy cat is killed in a shelter. Our programs help shelters save more cats and kittens, but we need your help.
http://www.CatsOnDeathRow.org         We rescue cats facing imminent execution if they do not get interim financial sponsors or foster parents or receive medical treatment required to become adoptable.
http://www.SNAPus.org     Spay Neuter Assistance Programs
http://www.4Greyhounds.org   Greyhound Foundation (National Greyhound Foundation). Racing Greyhounds are starved, abused, abandoned, sold for experimentation, and slaughtered because tracks are closing. Help us rescue, provide medical care, and adopt them.
http://www.rabbit.org      House Rabbit Society rescues abandoned domestic rabbits throughout America, assists humane societies, educates the public on house rabbit care, and shelters, feeds and treats injured rabbits.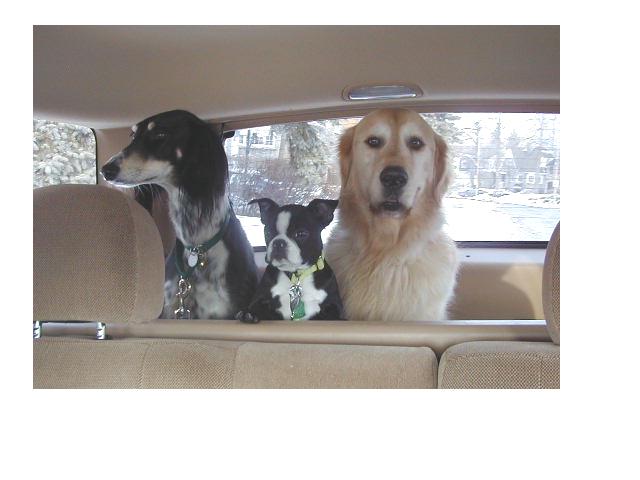 Service Dogs & Others
http://www.GuideDog.org     Guide Dog Foundation for the Blind Using innovative training methods, trains guide and service dogs to restore independence and mobility, empowering people with disabilities to live without boundaries.
http://www.GuideDogs.com     Guide Dogs for the Blind Inc. Providing safety, independence and companionship to the blind and visually impaired by partnering them with exceptional guide dogs throughout their lifetime.
http://www.GuideDogsOfAmerica.org   Every seven minutes an American loses their sight permanently. Guide dogs help these individuals pursue their goal of independence with confidence and dignity.
http://www.IsraelGuideDog.org      Faithful assistance guide dogs are raised and trained to provide blind Israelis with independence, safe mobility and self-confidence. Clients receive the dogs for Free.
http://www.NEADS.org       Independence and companionship for wounded warriors, autistic children, the deaf and disabled by providing custom-trained Service Dogs.
http://www.PawsForPurpleHearts.org   Teaching Veterans with Post Traumatic Stress Disorder (PTSD) and/or Traumatic Brain Injury (TBI) to train service dogs for fellow Veterans with physical disabilities and combat-related injuries.
http://www.SeeingEye.org   Founded in 1929, The Seeing Eye enhances the lives of individuals who are blind and visually-impaired through our specially trained Seeing Eye dogs. These dogs bring mobility, safety and self-sufficiency to thousands.
http://www.ServiceDogsForAmerica.org    SDA is a non-profit organization that enhances and empowers the lives of individuals with disabilities by providing highly trained assistance dogs and ongoing support to ensure quality partnerships.
Farm Animal & HSUS Farm Animal Issues
http://www.CIWF.org   Compassion in World Farming
http://www.Futuremeat.org  Modern Agriculture Foundation
http://www.GFI.org    The Good Food Institute, creating a healthy, humane and sustainable food supply
https://redbucketrescue.org/      Equine rescue in Southern California
http://www.HorsesOnDeathRow.org     We rescue abused or abandoned horses, providing medical recovery, food and shelter, emotional attention, and eventually a permanent new loving home.
http://www.HorseCharitiesOfAmerica.org    Every horse is only one unlucky sale away from abuse, neglect and slaughter. Over 100,000 of America's horses are shipped over the border for slaughter each year. We are committed to re-homing America's horses as companions, teachers and healers.
http://www.HumaneSociety.org/issues/campaigns/factory_farming/Nonhumanrightsproject.org   
BIRDS
American Bird Conservancy Concerned about the impact of cats on birds & other wildlife in your local park or community? We sure hope so!!! If you have a cat that hunts or know someone who does, please visit this important link.
http://www.Audubon.org      National Audubon Society protects birds and the places they need today and tomorrow.
http://www.Aviary.org     Bird populations are declining at an alarming rate worldwide, because of destroyed habitats and man-made problems. Let's save birds and protect their habitats!
http://www.Eagles.org     American Eagle Foundation is dedicated to protecting the majestic Bald Eagle, the USA's National Symbol, and its habitat by supporting and conducting eagle and environmental recovery and education programs.
Wildlife
http://www.AlbertSchweitzerFoundation.org    Our long-term goal is to end factory farming and to promote the spread of the vegan lifestyle. We strive for a society in which animals are no longer exploited and in which life is truly revered.
http://www.ElephantConservation.org     International Elephant Foundation Elephants killed for their ivory. Habitat becomes roads and villages. We encourage the peaceful co-existence between humans and elephants that enhance the survival of elephants and protect their habitats. Help us create a future where elephants thrive.
http://www.FelidaeFund.org     Wildcat conservation and preservation, we protect lions, cougars, leopards, cheetahs and tigers from extinction and defend habitats, ecosystems and birthing grounds from poachers and human encroachment.
http://www.GorillaFund.org    The Dian Fossey Gorilla Fund International is dedicated to the conservation, protection and study of gorillas and their habitats in Africa. Our successful, integrated approach includes close collaboration with local communities and worldwide partnerships.
http://www.Cheetah.org    Please help save the wild cheetah, the world's fastest land animal, and its wilderness habitat from extinction.
http://www.CAFT.org.uk    Coalition to Abolish the Fur Trade
http://www.IPPL.org   International Primate Protection League
http://www.CaliforniaWolfCenter.org
http://www.MarineConnection.org   Protecting dolphins & whales worldwide
http://www.PolarBearsInternational.org     Save polar bears and the sea ice they depend on for survival through scientific research, educational programs, and community outreach.
http://www.Primate-Rescue.org    Saving lives and providing a safe haven for chimpanzees and monkeys in need, many of them rescued from abuse and neglect as pets.
http://www.Rhinos.org     Brutally slaughtered for their horns and squeezed out by human populations, rhinos are struggling to survive. Help us to save these magnificent animals.
http://www.SaveTheChimps.org     Rescuing chimpanzees from research, entertainment and the pet trade, we provide them the space needed to heal and enjoy a happy and healthy life!
http://www.SeaTurtles.org  Turtle Island Restoration Network
http://www.TigersInAmerica.org    There are 7,000 tigers in the US, more than live in the wild in the rest of the world. Many live in terrible conditions and wind up abused or abandoned. We rescue and transport them to sanctuaries that provide lifetime food, safety and medical care.
http://www.WolfHaven.org       Wolf Haven Sanctuary
http://www.Wolf.org   International Wolf Center
http://www.Whales.org   Whales and Dolphins Conservation Society
Domestic & International Animal Welfare
http://www.ALDF.org  Animal Legal Defense Fund
http://www.AnimalsAustralia.org
http://www.AnimaNaturalis.org     AnimaNaturalis Internacional (Spanish)
http://www.AnimalsandSociety.org
http://www.AWIonline.org  Animal Welfare Institute
http://www.CASJ.org.uk   Centre for Animals & Social Justice
http://www.GreenPeace.org  We defend the natural world and promote peace by investigating, exposing, and confronting environmental abuse, championing environmentally responsible solutions, and advocating for the rights and well-being of all people.
http://www.IDAusa.org    In Defense of Animals
http://www.IFAW.org    International Fund for Animal Welfare was founded in 1969. IFAW saves individual animals, populations and habitats all over the world. IFAW's major program areas are: Wildlife Crime, Elephants, Marine Conservation, Animal Rescue, Companion Animals and Education.
http://www.L214.com   Ethique & Animaux (French)
http://www.MercyforAnimals.org  Committed to reducing the greatest amount of suffering for the largest number of animals. Our efforts focus on protecting farmed animals—the most abused and exploited animals on the planet—and utilize a broad range of strategic approaches that seek to expose cruelty, prosecute abusers, and inspire consumers to make compassionate food choices.
http://www.Peta.org     People for the Ethical Treatment of Animals. Fight cruelty. Save lives! Your gift makes a kinder world for animals through undercover investigations, rescues, humane education, spay/neuter, and high-profile advocacy campaigns.
http://www.WorldAnimalProtection.us.org World Animal Protection
http://www.WA2S.org   World Animal Awareness Society
http://www.WorldWildlife.org World Wildlife Fund (WWF)
Professional Organizations
http://www.AnimalCharityEvaluators.org      Reviews of animal charities
http://www.AnimalCharitiesofAmerica.org   Find a charity of your choice in the US
http://www.AVMA.org     Advances the science & practice of veterinary medicine to improve animal & human health. Support the care of abused & abandoned animals, veterinary student scholarships, disaster relief, & research for prevention, diagnosis & treatment of animal diseases.
http://www.DACVB.org  American College of Veterinary Behaviorists home page. Advancing the specialty of veterinary behavior through education, research, and clinical practice
Rescues (Please contact us to add your local rescue)
http://www.CaliforniaStateHumane.org
http://www.GoldenStateHumaneSociety.com
http://www.HoustonSPCS.org Houston SPCA
https://www.mspca.org/adoption-centers/MA   SPCA's Boston Adoption Centers
http://www.OCHumaneSociety.com
http://www.PSPCA.org   Pennsylvania SPCA
http://www.SPCA.org/hk/en  Hong Kong SPCA
http://www.SVHSspca.org  Saddleback Valley humane
http://www.TheHumaneLeague.com
Stefanie Schwartz | Create Your Badge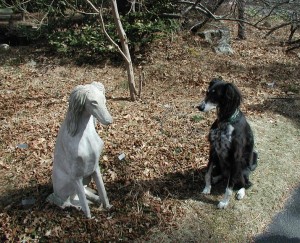 "It should not be believed that all beings exist for the sake of the existence of man. On the contrary, all the other beings too have been intended for their own sakes and not for the sake of anything else."
Maimonides