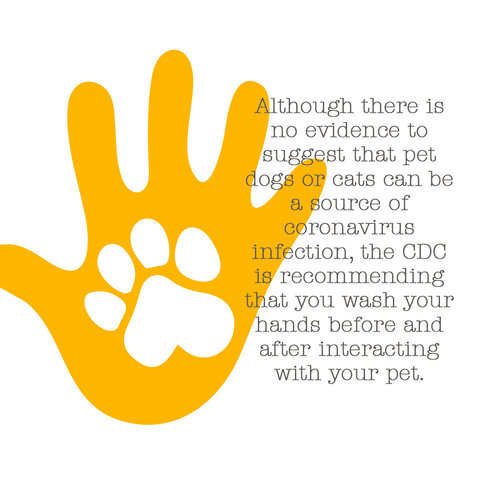 Recently, reports have emerged of one dog and one cat who tested positive for the virus. This doesn't mean they were sick with the virus, only that they were exposed to it. COVID-19 is a human virus and there is NO EVIDENCE of direct transmission from pets to people.

WALK YOUR DOG AT LEAST ONCE OR TWICE A DAY UNTIL YOU ARE BOTH TIRED! We all need fresh air. Put on your mask or walk in places or times of day when there are less folks outside. Offer to walk an elderly neighbor's dog (keep your social distance and use your own leash as a precaution).

PLAY WITH YOUR PET INDOORS! Play relieves stress and anxiety for pet parents and pets alike. Try a game of laser pointer with your cat, order a soft ball to throw or roll indoors for your dog. Have fun!

THIS TOO SHALL PASS, AND OUR PETS WILL HELP US THROUGH IT.